The institute has a combined hydroforming and deep-drawing press with try-out functionality manufactured by DUNKES. A large dimensioned pressure accumulator allows a programmable force-path-time behaviour to realise the flexible try-out functionality. Three axial cylinders enable the hydroforming mode. For hydroforming of large sheet metal structures, a modular tool system with adapter and pressure supply plates is also available. The 3000t DUNKES press can be booked on request with a medium-term planning horizon.
The possibilities of the flexible force-path-time curves, the high pressing force and not least the size of the press table supports the planned practical studies of body components and demonstrators.
For the hydraulic press with high pressure unit a flexible test stand for the investigation of the bursting behavior of pipes and profiles was developed at the PtU.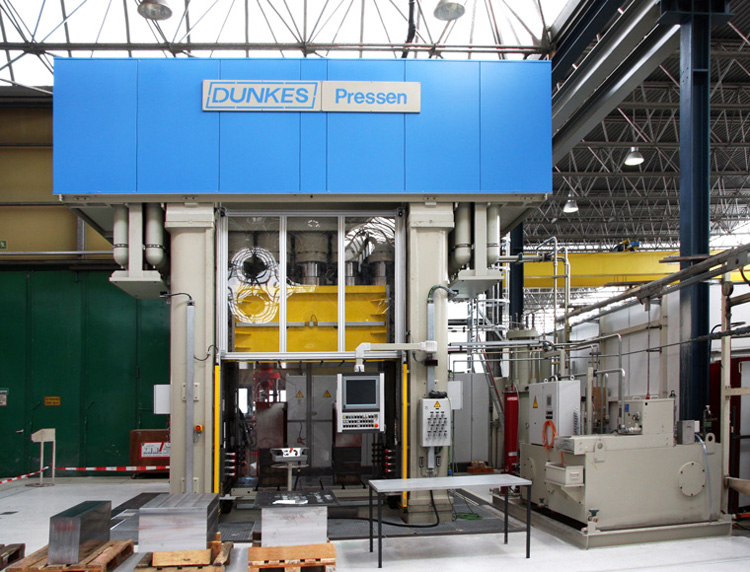 Technical data
Press force: 30,000 kN ≙ 3,000 t
Drawing speed: 200 mm/s
Hydraulic pressure for hydroforming: 3,000 bar
Ram stroke: 800 mm
Maximum tool dimensions (WxDxH): 2,200 mm x 1,500 mm x 1,800 mm
Maximum tool weight: 20,000 kg