The fully automated digital microscope "Smartzoom 5" developed by the Zeiss enterprise, enables a user-friendly examination of any kind of sample surface. Magnifications up to 2000 times are possible, due to three different, interchangeable lenses. Diverse illumination and graphic optimization allow to master changing conditions whilst obtaining optimal results.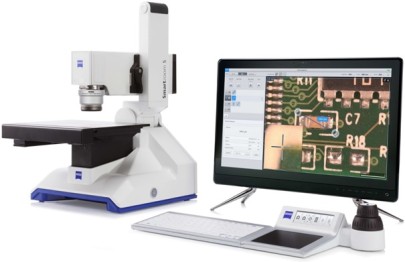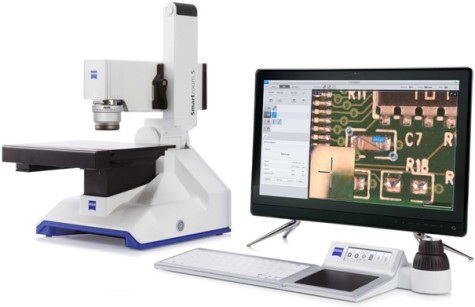 The Smartzoom 5 is ideal for analyzing metallic as well as non-metallic sample surfaces or microsections. The digital microscope can be used for quality control or to understand existing error patterns more deeply.
Images can immediately be digitally processed and edited due to the user-friendly software. Various functions allow large-area images to be stitched together from several images, and three-dimensionally shaped bodies to be displayed spatially. Optional and adjustable illumination options (ring light or coaxial light) allow the analysis of different surface types, even strongly reflective ones.
The possibility to create test routines facilitates the examination of various samples in exactly the same way. Different editing tools allow to focus on individually different aspects. For example, distance measurement, highlighting or adding text to the shots can be done using the same software. The data can be exported and saved to common file types.
Technical data
Integrated optical engine
High quality lenses with magnification from 10x to 2022x
Tripod with 45° tilt angle
Integrated Segmented LED ring light illumination
Cross-travel stage X/Y: 130 mm x 100 mm
Camera resolution of 4.2 MPix
Free working distance up to 40 mm
Maximum resolution of approx. 1 µm