Visit to Werner Schmid: Excursion with the winners of the TdF Practical Insight
2022/12/22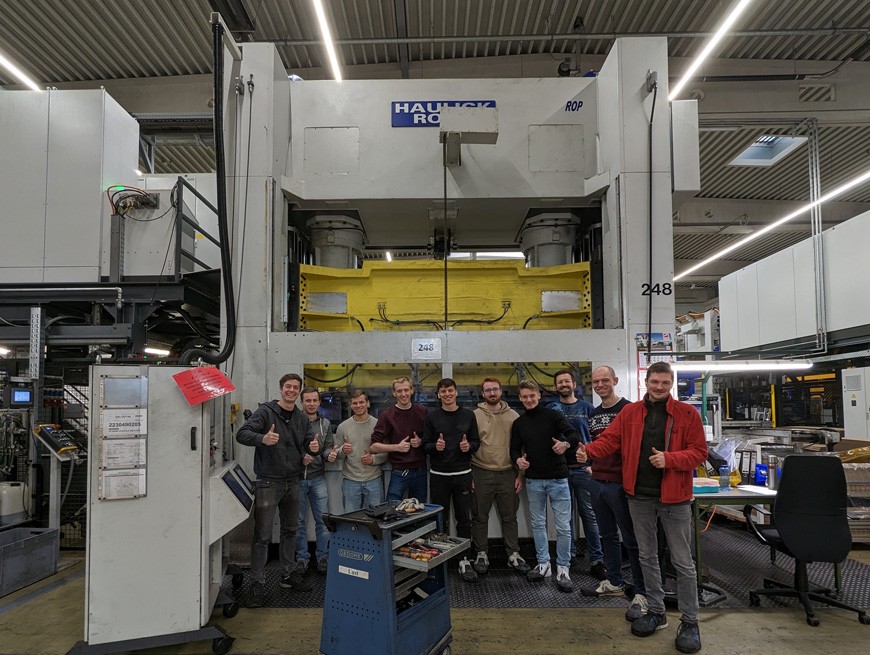 As part of the practical insight into the topic of multi-stage forming processes in the lecture "Technology of Manufacturing Processes", the Fulda-based company Werner Schmid GmbH invited the winners of the TdF practical insight to take a look at industrial production. In the practical insight, the task was to design a complex multi-stage production chain.
On 15.12.2022, the students first received an overview of the company history and fields of activity of Werner Schmid GmbH. This was followed by a guided tour through the production. The traditional family business produces parts for the automotive and ventilation industries as well as for measurement and control technology. In metal processing, the focus is on highly complex multi-stage production. In addition, the students were given an insight into hybrid technology, in which metal is overmoulded with plastics. The visit ended with a convivial lunch together.
We would like to thank Werner Schmid GmbH for their commitment and for making this excursion possible. Special thanks go to Mr Joachim Hauß and Janosch Günzel, who guided us through the production with great expertise and above all enthusiasm.