PtU scientist receives funding for interdisciplinary research
2022/12/06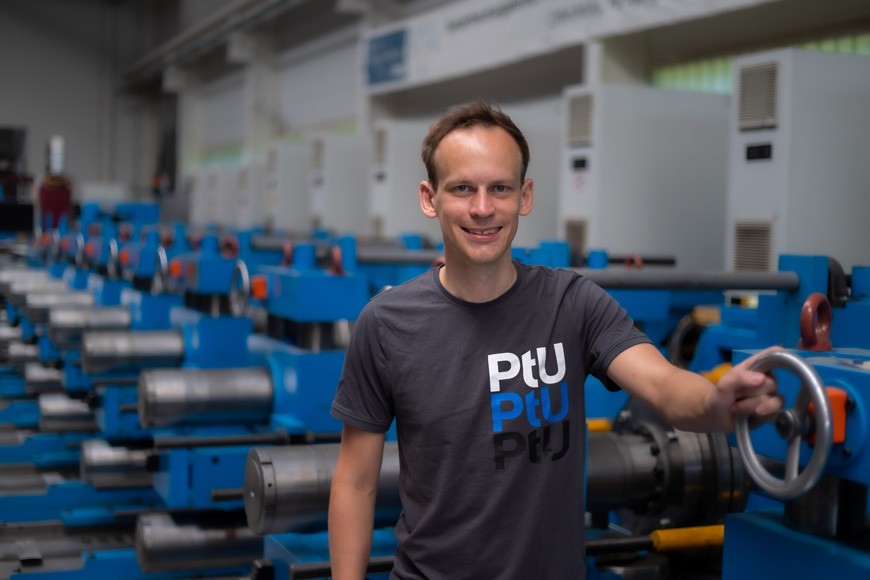 PtU scientist Lukas Kluy is funded with an Add-on Fellowship for Interdisciplinary Life Science from the Joachim Herz Stiftung. He is working on an interdisciplinary project at the Institute of Production Engineering and Forming Machines (PtU) at the interface of engineering science, medicine and biology. The aim is to make nanostructured titanium alloys usable for the next generation of medical implants. With the Add-on Fellowships, the Joachim Herz Stiftung supports interdisciplinary research by young scientists with up to 12,500 euros over a period of two years.
"Around one million dental implants are inserted each year," Kluy explains. "With conventional implants, however, come as yet unsolved problems such as bone recession, implant fractures, loosening and infectious bacterial colonization." To change that, the doctoral student is researching how the human body can accept non-body dental and hip implants without discomfort. This is to be achieved by growing the body's own bone cells at the interface between foreign material and the body's own tissue.
No single discipline can solve problems of this kind, says Kluy. That's why thinking outside the box is essential, he says: "Combining challenges from medicine with the possibilities of mechanical engineering will generate sustainable added value for society." That's why the mechanical engineer is also working his way into the fields of orthopedics, infection biology and microbiology – with the goal of implementing a project with social significance.