Peter Sticht has successfully completed his PhD
2022/12/05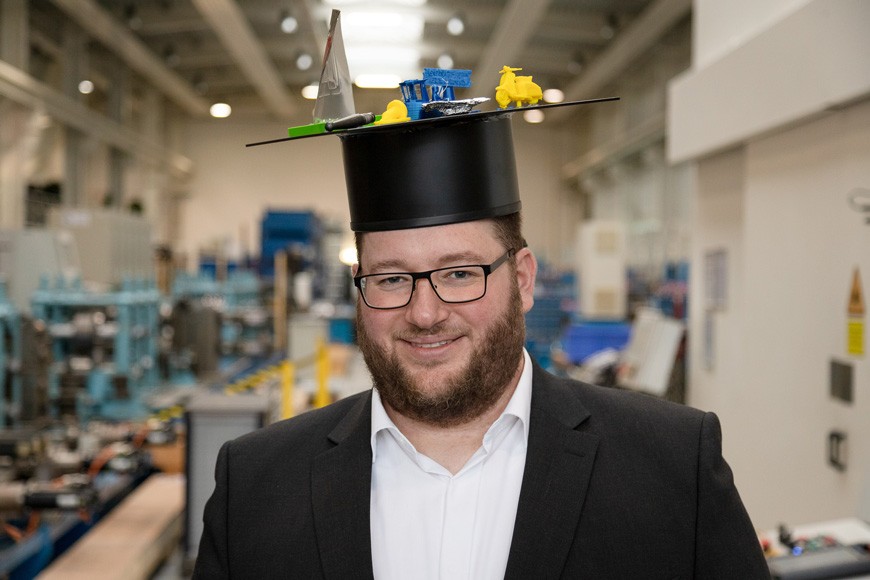 On Nov 22nd, 2022 the successful disputation of our former scientific employee Peter Sticht took place. His dissertation is entitled "Functional design of the manufacturing process of machine hammer peened surfaces in toolmaking".
In his work, Mr. Sticht dealt with the expansion of the process understanding of machine hammer peening in toolmaking and a methodology for the targeted setting of peening parameters. For this purpose, an analytical model approach for ground and finely turned surfaces was extended and the machining system was characterized. Using a finite element analysis, the relationships between indentation distance and resulting surface roughness were derived and application guidelines for the selection of these process parameters were formulated. The procedure was validated in industry-related experiments and its suitability for practical use was demonstrated.
His work provides a methodical application guideline for machine hammer peening in toolmaking and points to the future potential of this technology, which can also be used to open up further fields of application. Mr. Sticht has shown that work steps previously carried out manually can also be performed mechanically, thus shortening production times and increasing reproducibility.
The PtU would like to thank Mr. Sticht for his many years of commitment and wishes him all the best and much success for his professional and private future.