Wilhelm Schmidt has successfully graduated his doctorate
2022/07/07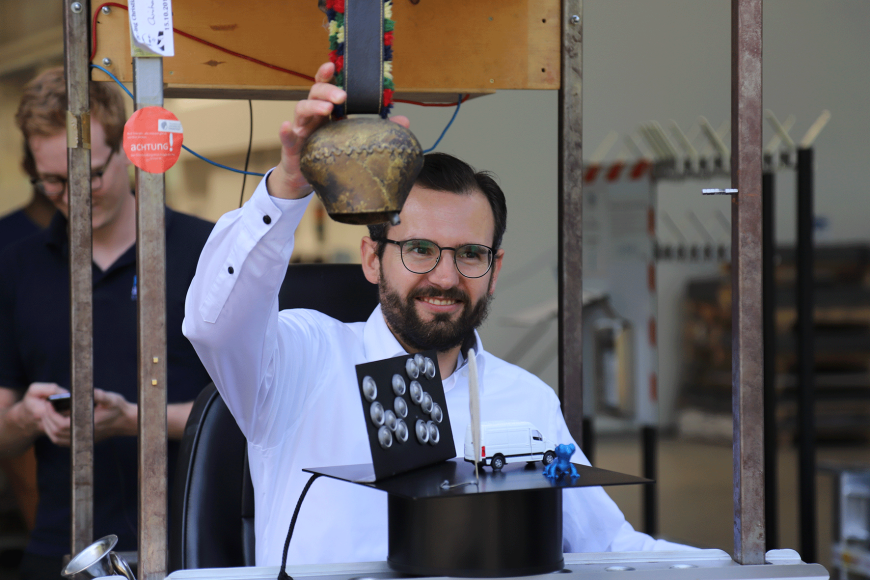 On 06.07.2022 the successful disputation of our former research associate Wilhelm Schmidt took place. His dissertation is entitled "Oscillating gear forming of high-strength materials".
In his work, Mr. Schmidt demonstrates a new way of making process chains in cold forging more energy-efficient, using gear forming as an example. The use of a novel, innovative process control in combination with the use of thermomechanically treated materials makes it possible to dispense with energy-intensive heat treatments.
The results obtained by Mr. Schmidt enable a streamlining as well as a significant increase in the energy efficiency of the gear forming process chain and make an important contribution to increase the sustainability of forming processes.
The institute would like to thank Mr. Schmidt for his many years of commitment and wishes him all the best and much success for his professional and private future.