WGP Annual Congress 2021 from September 28 to October 1 in Dresden
2021/10/26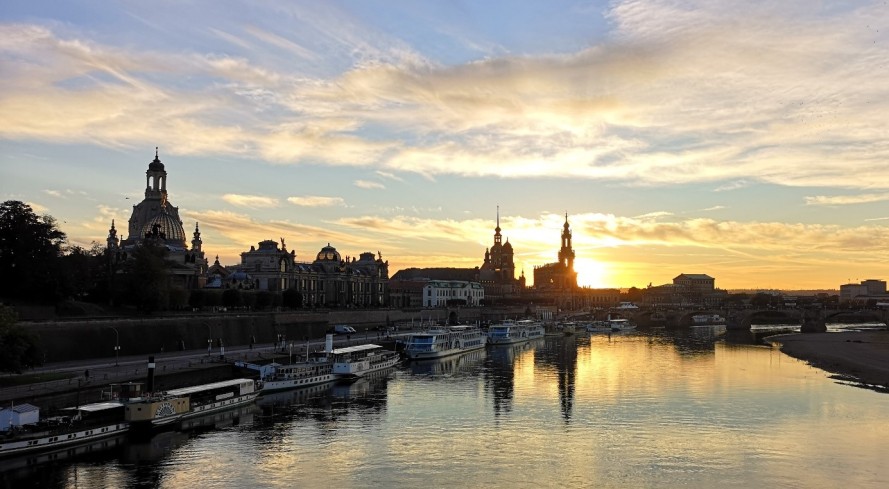 The annual congress of the Scientific Society for Production Engineering (WGP) was held in Dresden this year under the guiding theme: "Production at the Leading Edge of Technology – Shaping Change through Innovation". The objective of the scientific congress was to work out a variety of individual solutions for production at its limits and transferable methodological approaches. In addition, guest speakers with different backgrounds discussed thought provoking ideas, interpretations, perspectives and inspirations with the congress participants. Thus, new ideas for future research developed from the presentations, discussions and expert talks.
The three PtU scientists Burcu Güngör, Simon Biffar and Thiemo Germann presented papers on the topics of shape defects in roll forming, fillet welded stringer sheets and smart actuators:
Profile straightening by partial rolling based on quantitative correlations between longitudinal strains and profile defects (Burcu Güngör)
Enhancement of the stringer sheet forming process chain by means of laser fillet welding (Simon Biffar)
Performance-enhanced paraffin wax phase change actuators as a method of process stabilization (Thiemo Germann)
The papers are published by Springer in the Conference Proceedings (ISBN: 978-3-030-78423-2).
In addition to the scientific discussions, the networking of the young researchers across Germany and Austria played an important role. The conferences social program offered great opportunities for this. In addition to a convivial barbecue in the test field of the Institute for Mechatronic Mechanical Engineering, two festive dinners and an excursion to the "Gläserne Manufaktur" were also part of the congress. The program was completed by a historical guided tour through the sights of Dresden.
About the WGP Annual Congress:
The promotion of young scientists is one of the key competences of the WGP member institutes. The WGP Annual Congress sees itself as a platform for young german scientists from institutes and industry to present their results after a peer review process and publish them as a reviewed paper in a conference volume.