Succesful disputation!
2021/07/07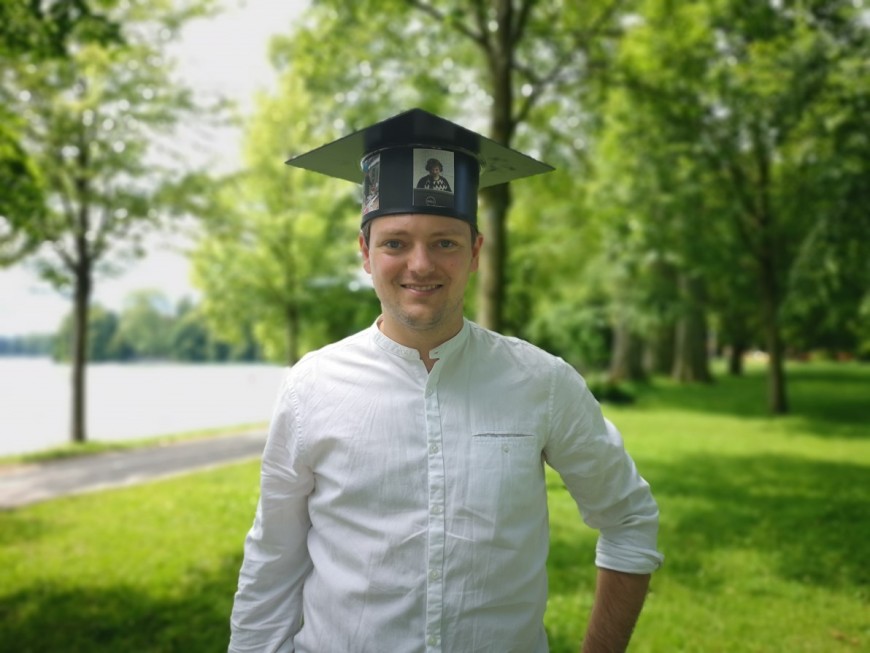 In the context of a digital disputation, Felix Flegler successfully defends his dissertation on the topic of "Dry forming of aluminum alloys – from phenomenological approaches to model-based process design" on 06.07.2021.
Aluminum alloys can be very susceptible to wear in dry forming due to their increased adhesion tendency. The premature wear is due to the fracture of the passivation layer on the surface of the sheet, which eventually results in severe adhesion. In his doctoral examination, Mr. Flegler shows the significant influence of elongation in the sheet metal forming process on the surface change of the aluminum sheet. In addition, Mr. Flegler successfully extends wear mitigation measures by manipulating surfaces of forming tools and sheets. These measures ultimately help to significantly increase the wear resistance of the aluminum alloy during deep drawing.
The PtU thanks Mr. Flegler for his many years of commitment and wishes him all the best and much success for his professional and private future.