Successful Disputation Dr.-Ing. Viktor Recklin
2020/01/17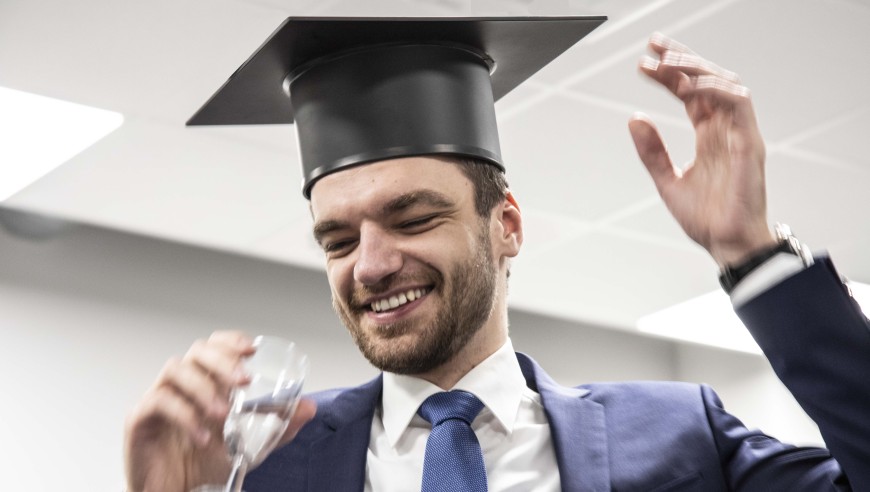 On Tuesday, November 12th, 2019, Mr. Dr.-Ing. Viktor Recklin successfully defended
his doctoral thesis before an examination board headed by Prof. Dr.-Ing. Cameron
Tropea.
Mr. Recklin has quantified the influence of strain induced surface evolution in sheet
metal forming in his dissertation. Using a combination of experimental and numerical
methods, the strain-induced friction behavior and the variation of the surface
topography were analyzed. Furthermore, application examples in forming technology,
such as deep drawing processes, were investigated.
In addition to his professional successes, Mr. Recklin has strongly influenced and
promoted the institute in his role as a research assistant in many ways. We would
like to thank him for his commitment!
We wish Mr. Recklin continued success and all the best for his future!