Award of the Manfred Hirschvogel Prize to Dr. Tilman Traub
2020/01/10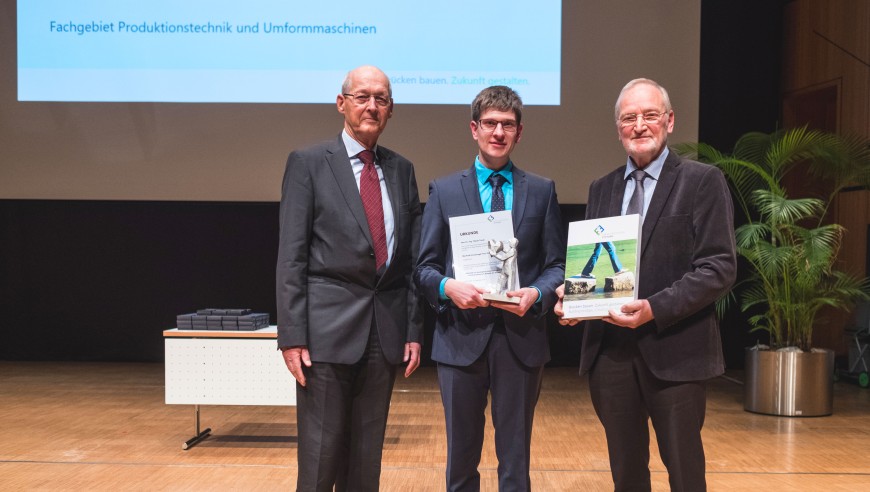 During last year's graduation ceremony of the students on 13.12.2019 in the Darmstadtium, Dr. Tilman Traub was awarded the Manfred Hirschvogel Prize for his successfully completed dissertation. The prize has been awarded annually since 2013 at the nine leading technical universities in Germany – the TU9 universities – for the best doctorate of the year in the field of mechanical engineering and is endowed with €5,000.
Mr. Traub was a research associate at the PtU from 2014 to 2019 and, in addition to his outstanding research results, has had a lasting influence on the institute as chief engineer since 2015.
We wish him all the best for his professional and private future!