PtU produces its own Christmas greeting cards
2019/12/17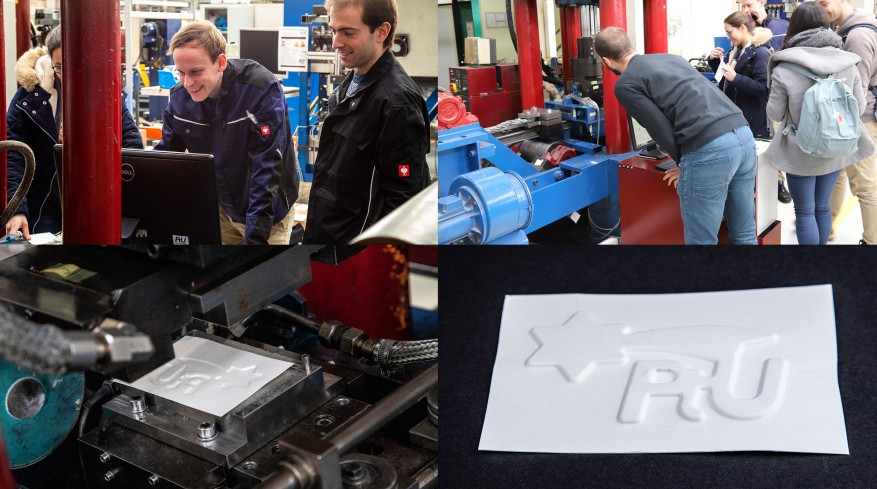 Christmas is approaching and it is time to produce the PtU Christmas greeting cards.
In the lecture "Umformtechnik 1" about 20 students dealt with the possible manufacturing processes.
What won, how could it be otherwise, was a forming process, namely hollow embossing.
After the design by the finite element method and construction of the tools, the production of the greeting cards began.
Paper pieces measuring 100x140 mm were used, which now carry the embossed Christmas greetings from the PtU all over the world.
We wish you a peaceful Christmas season and a good start into the new year.