Successful Disputation Dr.-Ing. Arne Mann
2019/11/28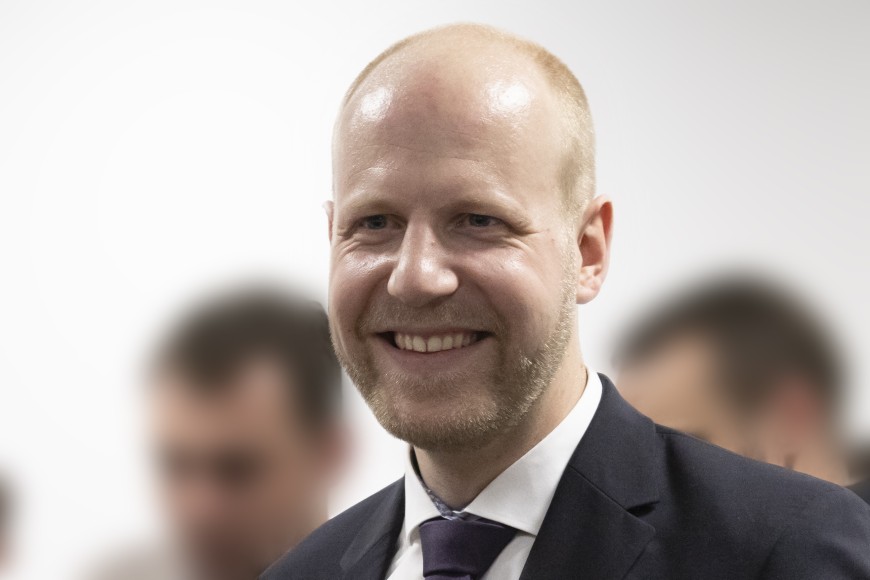 On Wednesday, October 30th, 2019, Dr.-Ing. Arne Mann successfully defended his doctoral thesis before an examination board headed by Prof. Dr.-Ing. Peter Stephan.
Dr.-Ing. Mann has developed an efficient actuator concept based on the paraffin phase change material, which converts the volume increase of approx. 15 % at the transition from the solid to the liquid phase directed into a positioning force. The layout, the manufacturing process and the characterization were presented and design guidelines derived. In addition, examples of applications in forming technology, such as roll forming, were presented.
Beside his technical successes, Mr. Mann has strongly influenced the institute in his role as chief engineer and has supported it in many ways. Our thanks go to him for his special commitment! We are all the more pleased that Dr.-Ing. Mann remains associated with the PtU through his entry into the Institut für Fertigungsforschung e. V. (Institute for Manufacturing Research).
We wish Mr. Mann continued success and all the best for his future!