Excursion to Freudenberg Sealing Technologies GmbH in Weinheim with the winners of the TdF case study "Design in Forming Technology"
2018/12/05
Within the framework of the lecture "Production Technology" students work on case studies on realistic problems from industry.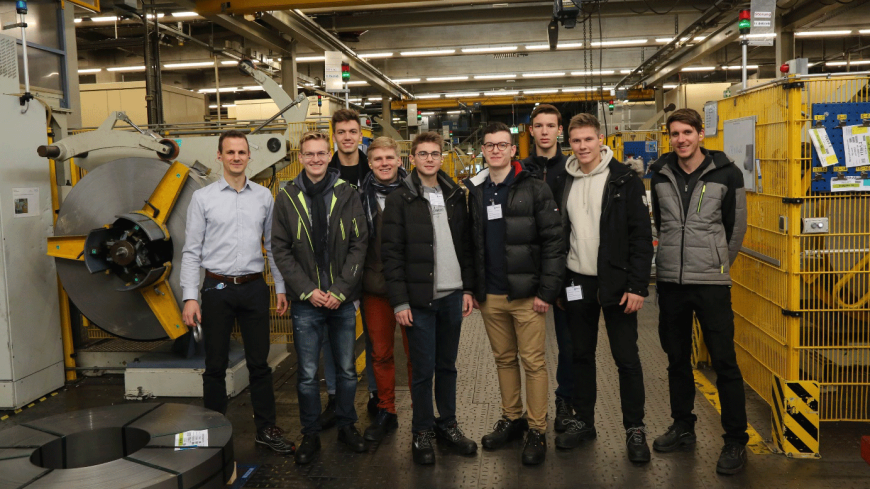 The case study on "Design in Forming Technology" was prepared and carried out in cooperation with Freudenberg Sealing Technologies GmbH in Weinheim. On December 5, 2018, the winners of the case study had the opportunity to get to know the partner company better.
Freudenberg Sealing Technologies GmbH manufactures radial shaft seals for use in a wide variety of industries. During the extensive guided tour, the students were introduced to the individual work steps from uncoiling the sheet metal through the combined stamping process and the manufacture of spring elements to injection moulding of the elastomer sheathing. A particular highlight was a robot that works hand in hand with the workers in the so-called collaborative operation. The following lunch in the works canteen was a lively discussion of the experiences.
We would like to thank Freudenberg Sealing Technologies GmbH and in particular, Dr. Dominik Kraus for their commitment and cooperation during this year's case study.