Allegro Workshop 2018
2018/09/14
From September 13 th to 14 th , all project partners of the Allegro research association (high-performance components made of aluminium alloys using resource-optimised process technologies) gathered for a joint two-day workshop.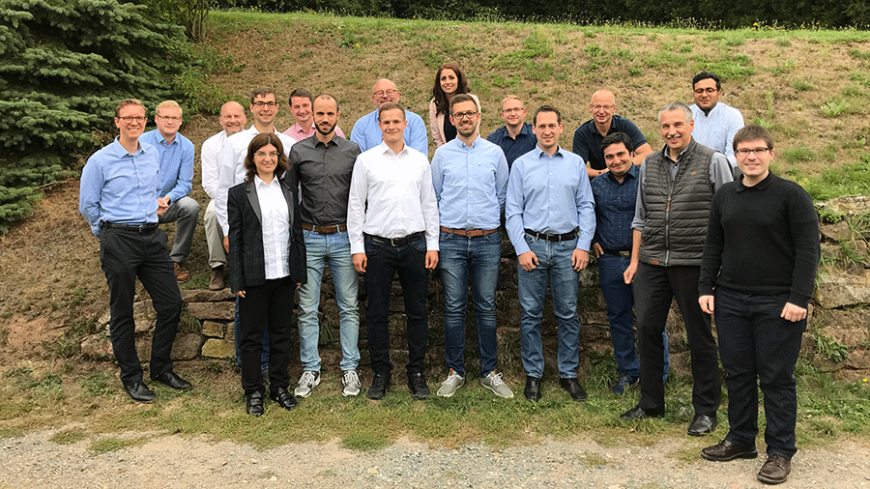 In Grasellenbach, a delegation of the PtU as well as colleagues from the Institute for Materials Science and the Fraunhofer LBF in Darmstadt were present. The project consortium was completed by the institutes for Separating and Joining Manufacturing Processes (tff), Forming Technology and Materials Science of the University of Kassel.
On the first day, the presentation of the individual subprojects was on the agenda. The questions "What has already been achieved?" and "What is planned?" had to be answered in a total of 11 subproject presentations. In addition, we discussed the challenges that had arisen so far and possible collaborations. These topics provided plenty of material for discussion.
The second day of the workshop was devoted to the networking of the subprojects planned within Allegro. In the morning, topics for joint publications were discussed, later the focus was on joint cooperation in complementary research projects. In the afternoon, the participants exchanged ideas to determine a suitable Allegro demonstrator and further coordinated the project schedule.
All in all, the Allegro team is looking forward confidently to the upcoming cooperation in the next years!